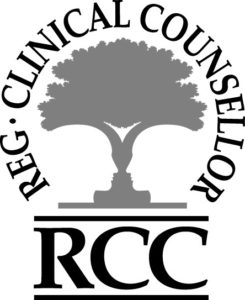 About Sherry Scheideman, MA, RCC

I'm a Registered Clinical Counsellor with a private practice in Victoria, BC. I'm in my fifties, and over the years my ordinary life of having a family, living in a community, and working has given me quite a few tough challenges that going for counselling has really helped me deal with. Becoming a counsellor myself was a dream of mine when I first entered college to study psychology as a teenager, but it took me thirty years of life experience to really be ready to do it. In the meantime, I raised three kids and had a career as a university teacher and administrator. Now, I'm happy to be able to say that I am a passionate, inspired, and powerfully effective counsellor.
.
ISSUES
Relationships: My approach is transformational on relationship issues, including your relationships with family, friends, partners, lovers, exes, adversaries, bosses, co-workers, community members, neighbours, strangers, bureaucracies, addictive substances and behaviours, yourself, your body, your past, your present, and your future.
Transitions: Due to my own lived experience and subsequent training, I offer a high level of expertise in helping people make the best of life transitions involving relationships, family, jobs/careers, school, moves, finances, health, and aging.
GROUPS
I have facilitated groups in parenting after divorce, and exploring anger.
TRAINING
My training emphasized Person-Centered Therapy, Cognitive Behavioural Therapy, Narrative Therapy, Somatic Experiencing ™, Solution Focussed Therapy, Mindfulness-Based Stress Reduction, Trans-Theoretical Stages of Change, Native American Postcolonial Soul Healing, Transpersonal Therapy, and Family Systems Therapy.
INFLUENCES
My major influences include Byron Katie (Loving What Is), Eckhart Tolle (The Power of Now), Pema Chodron (Getting Unstuck; When Things Fall Apart), Thich Nhat Hanh (Taming the Tiger Within), Marshall Rosenberg (Non-Violent Communication), Eduardo Duran (Healing the Soul Wound: Counselling with American Indians and Other Native Peoples), and Peter Levine (Healing Trauma).
Everything is material for the seed of happiness,

if you look into it with inquisitiveness and curiosity.

The future is completely open,

and we are writing it moment to moment.

There always is the potential to create an environment of blame --

or one that is conducive to loving-kindness.

  Pema Chodron
About My Approach
LOVING PRESENCE and MINDFULNESS
I am present with you in our sessions in a way that helps bring you into presence as well. In this state of mindfulness, you and I can clearly and lovingly see what is going on within you, and we can engage in healing.
THE WORK OF BYRON KATIE
For clients who enjoy The Work of Byron Katie, I am a skilled facilitator with extensive experience as a practitioner and facilitator of The Work, as well as the skills, training, and experience required to be a Registered Clinical Counsellor. This makes me a rare facilitator of The Work in that the cost of my sessions may be reimbursed by some extended health plans.
The Work is a simple process of isolating a stressful thought, and then meditatively questioning it and turning it around in various ways. It's simple and practical, like rocking a stuck car back and forth to get it out of the ditch.
The results can be amazing. As Byron Katie notes on her website, people who do The Work may find that it alleviates depression, decreases stress, improves relationships, reduces anger, increases mental clarity, and gives them more energy and peace.
"It took me 24 years to gather the courage to go to counselling. I grew up with a stigma of counselling, thinking it would not be beneficial to personal growth. I spent the majority of my life carrying the weight of my traumas alone, feeling as though that was the most admirable thing I could do. Even upon entering the Citizens Counselling program (where I met Sherry), I had my doubts. Sherry shattered those doubts with calmness, patience, and heart. Through my sessions with Sherry, I was able to connect with my emotions and thoughts on a very real and manageable level. She has shown me the importance of emotional honesty, vulnerability, and self love. Most importantly, Sherry shared with me the beauty of empowerment and patience with oneself. I am eternally grateful for her dedication to her craft, her thoughtfulness, and would recommend her highly to anyone seeking help." (A Client)
"I sought out counseling because I felt I needed something within me to move. I had been doing a lot of interpersonal work but kept feeling like my emotions and thoughts were stuck, like I couldn't quite move through and out the other side. I left my first appointment with Sherry with a new sense of curiosity. I felt as though she had shown me a new window through which I could see into myself. The Work has introduced me to a new way of seeing, thinking and knowing. Each time Sherry guides me through The Work it feels more familiar and easier to access. I have found exactly what I was looking for, what I needed. I feel lighter, happier and more powerful. What a gift to be able to access myself in this way. Anyone who craves a greater understanding of self and how they interact with the world should do The Work with Sherry. Whether it be exploring the past, wanting to enjoy the present or looking into the future, Sherry is a gentle and powerful guide." (An In-Office Client)

"I found The Work very useful in processing a relational difficulty with a family member. It was helpful to have Sherry guide me through the process of The Work because she elicited a deeper response to my thoughts than I had previously been able to connect with. Before beginning The Work with Sherry, my problem made me feel stuck, powerless and uncared for. With Sherry's facilitation, I was able to come to a place of acknowledging both the pain in my problem, and the benefits inherent in finding acceptance for the way things are. With this new-found acceptance, instead of feeling resigned to fate, I felt empowered to continue to move towards my values, because I could let go of the negative feelings attached to how other people think, behave or treat me. That's pretty incredible considering the amount of judgement and blame I had stored up. Instead of dwelling on how hard-done by I was, I can now actually look forward to the next time I am faced with my so-called 'problem'. Sherry's excellent use of the 'turnaround' techniques really aided my ability to take a new perspective and see the problem as material for experiencing personal growth and freedom. I think Sherry's facilitation of The Work could benefit people dealing with a variety of relational difficulties, communication problems and emotional stress. I hope you find as much satisfaction in The Work as I did!" (A Skype Client)

It doesn't happen to you -- it happens for you.

Byron Katie